❤️ All you need is wifi & a dream.
You are here because you're looking to start. You're taking action. I applaud you for that because the perfect time is now.
My name is Kimmy 👩🏻
I'm the founder of Millennial Bella 👉🏼a forward-thinking portal for online creatives who want to achieve the passive income lifestyle.
START YOUR BUSINESS. WORK FROM HOME. DITCH THE 9 TO 5.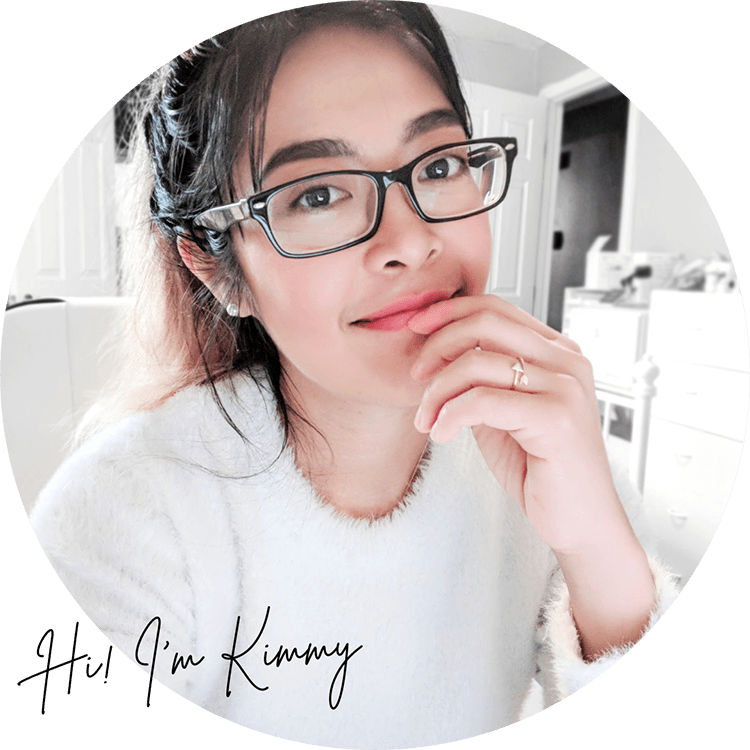 I am the face behind Millennial Bella and I help DIY digital creatives like you create your dream business without having to hire expensive web and graphic designers, copywriting experts, and marketing agencies!  
You know deep inside that YOU are a CREATIVE, but this tiny voice is saying you're an impostor. I get it. I've been there, so I unstuck myself and I will show you how.
STOP overthinking and just start it already.
I have always known that I wanted my own business since I was a teenager. I started selling online clothes (dropshipping) back when Multiply (an social networking + online photo sharing platform – now defunct) was still alive. Think back 2005. I was 15 years old. 
Fast forward 10 years later, I continued the legacy I built for myself.
📍 2011. The year I came to the US with only $100 in cash. At 23 years old – with no idea on how to live here, how to interact with people, nor how to get hired. My mom bought me a cheap Acer laptop. Then, the world became my oyster (technically, the internet but you get it).
Obviously, I had to get a job so I became a cashier. I used this money to invest on myself.
📍 2015. I started selling on eBay. Random stuff. Kitchen tools, clothes, pet items – all in one shop. Then, magically – as if someone turned a light 💡 bulb on, my tiny store started growing. 
Do you want to know the best feeling yet?
My phone kept dinging with 💸 payment notifications. 
Seriously. It was the best exciting feeling ever. I remember getting a few random ones and I felt so happy already. It was butterflies in your stomach, almost nauseating kind of thing. I remember showing my eBay and Paypal account to my mom and she would not believe me. 🙄
I guess what I'm trying to say is – if I can do it, so can you. You just have to believe in yourself and trust in the process.
👇
There's this teeny tiny voice hiding deep inside your brain that wants to come out and unleash its full potential.
👇
You feel like you don't deserve starting your dream business because the market you want is too saturated already.
👇
You feel like you can't compete with others in the same industry as yours because you don't have authority like them.
✅ You can start your dream business from scratch because you are totally powerful and capable of unleashing that inner prowess in you
✅ You can manifest growth & success because you have the energy to channel your inner qi to attract the lifestyle you deserve
✅ You can ditch your 9 to 5 and escape the rat race because you can build the profitable business you've been dreaming of